Back by popular demand once again, our very own Warren Hodgkinson will deliver part 2 in our series of IT Lectures on Containerisation.
The first session focused on the basics with an install of Docker and some nice examples of the 'use and throwaway' approach to IT tools and services. In this workshop, we progress to a basic understanding of Kubernetes – the why and the how. This event will be both theorical and hands-on, requiring a PC with Docker, Kubectl and Kind installed on it.
We'll look at the benefits of using Kubernetes both in the cloud, and on one's local computer, and progress through some hands-on examples to illustrate various concepts such as declarative specifications, persistent storage and high availability. These concepts include some keystone principles that are criticial in getting the most out of cloud infrastructure. If we have time, we hope the last part of the workshop will include a fairly advanced walk through demo of zero-downtime application upgrades. 
Limited spots are available, so don't miss out on this incredible opportunity to learn new stuff and meet other IT people locally. Please RSVP below to secure your place!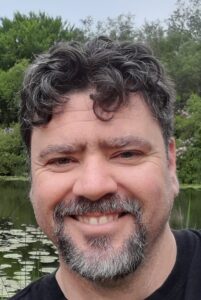 Notes
Everyone is welcome, though places are limited, please RSVP
This is a free event.
If you want to take part in the workshop, please bring a laptop and install Docker, Kubectl and Kind beforehand.
About Warren
Warren is a Software Engineer at VMWare, and loves tinkering with anything technical. He's been a programmer since he was 11, and still loves it.
http://www.linkedin.com/in/warren-hodgkinson
Date and time Tuesday, 28  November 2023, 19:00 – 20:30 GMT
Location
Idaso Ltd Head Office,
Unit 18,
Mullingar Business Park Clonmore,
Mullingar
Co Westmeath,
N91 K124