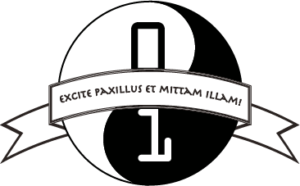 Next Mullingar meetup is on Tuesday 30th June at a new time of 7pm, Old Reading Room, Annebrook House hotel, Mullingar.
MIT are delighted to announce that Gerard Keena head of CoderDojo Mullingar will give an introductory class in programming with the Scratch Programming Language.
The class is geared towards adults that would like to see what 'programming is all about' as well as IT professionals that would like to try something new and interesting.
This class is open to the public and free of charge. All are welcome, especially parents considering sending their children to CoderDojo in future.
Bring a laptop if you would like to give it a try, this is optional, it's OK if you just want to watch and learn. Remember, it's not that difficult, if an eight year old can do it so can you!
More information on Scratch can be found at https://scratch.mit.edu/, and it can be installed beforehand from https://scratch.mit.edu/scratch2download/.
The download version runs on most versions of Windows, Mac OS X, Mac OS 10.5 & Older and Linux, but not Tablets. Alternatively we can help you install it on your laptop on the night and take you through it step by step.