Crucial Crowdfunding – Funding Business
July 4, 2017 @ 7:30 pm

-

9:00 pm

Free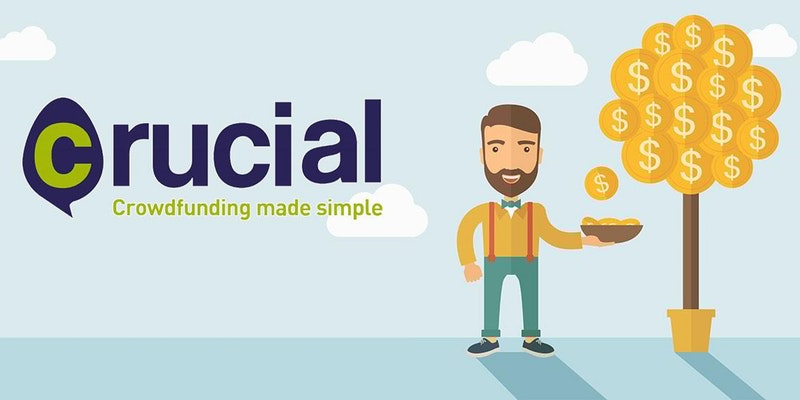 MIT Mullingar are delighted to announce that Mr. Michael Ward of Mullingar Employment Action Group will be giving a presentation entitled "CRUCIAL CROWDFUNDING – Funding business" on Tuesday 4th July in the Annebrook House Hotel at 7:30pm
Topic Overview
Crowdfunding is the process of asking the general public for capital for new ventures or product launch. Entrepreneurs and small business owners can bypass venture capitalists and angel investors entirely and instead pitch ideas straight to everyday internet users, who provide the financial backing.
In fact, a Crowdfunding campaign can bring with it more than financial support: the project owners can gain from early validation of the idea, and get an indication of market scope, glean feedback, win fans and open the opportunity to profit from public recommendations about how to directly improve the project.
In recent years Crowdfunding has become a major trend in the field of business financing. In every continent established companies as well as small start-ups are using Crowdfunding to great effect as a means of accruing capital for their projects, via more than 600 platforms. In the EU, crowdfunding platforms operate a diverse range of funding types.
In this talk we'll explore the progression of Crowdfunding from its simple origins, understanding how Crowdfunding can work for you, and introduce the principles behind successful crowdfunding campaigns.
This talk will introduce three broad Crowdfunding categories specifically relevant to business financing, i.e.Loan, Reward and Equity and explain each in detail.
This free talk is open to the public and is suitable for Students, Entrepreneurs, Business owners, Managers, Mentors, Financial Advisors, and those looking to support business with investment.
Michael Ward
An MBA qualified manager with prior experience in the multinational manufacturing sector, as Project Management for EU funded projects, Business Consultant and as owner/manager of an SME Start-up. Michael is currently Group Manager with Mullingar Employment Action Group, comprising of four companies, Mullingar Enterprise Centre, Mullingar Enterprise, Technology & Innovation Centre, Mullingar Recycle Resource Centre and The Uniform Boutique.
He is also project lead on the CRUCIAL Crowdfunding project, an EU/ERASMUS+ supported project develop learning materials for businesses and those supporting the business community to better understand the Crowdfunding opportunity.
Register to Attend (it's FREE)
This is a FREE event however to accommodate all attendees comfortably registration is required. Tea/Coffee served afterwards sponsored by MEAG. Donations to help host future MIT events welcome.
I'd Like to Register →
More information
Email: [email protected]
MIT Mullingar on LinkedIn: https://www.linkedin.com/groups/7477636/profile
Sponsor: https://www.meag.ie